Li was the project manager and graphic designer of 41 Ross.
41 Ross business card (color subject to printer)
Come and Go showcases Ben Kwan's photographs of San Francisco Chinatown in 1980s. Li was the designer of exhibition invitation and poster.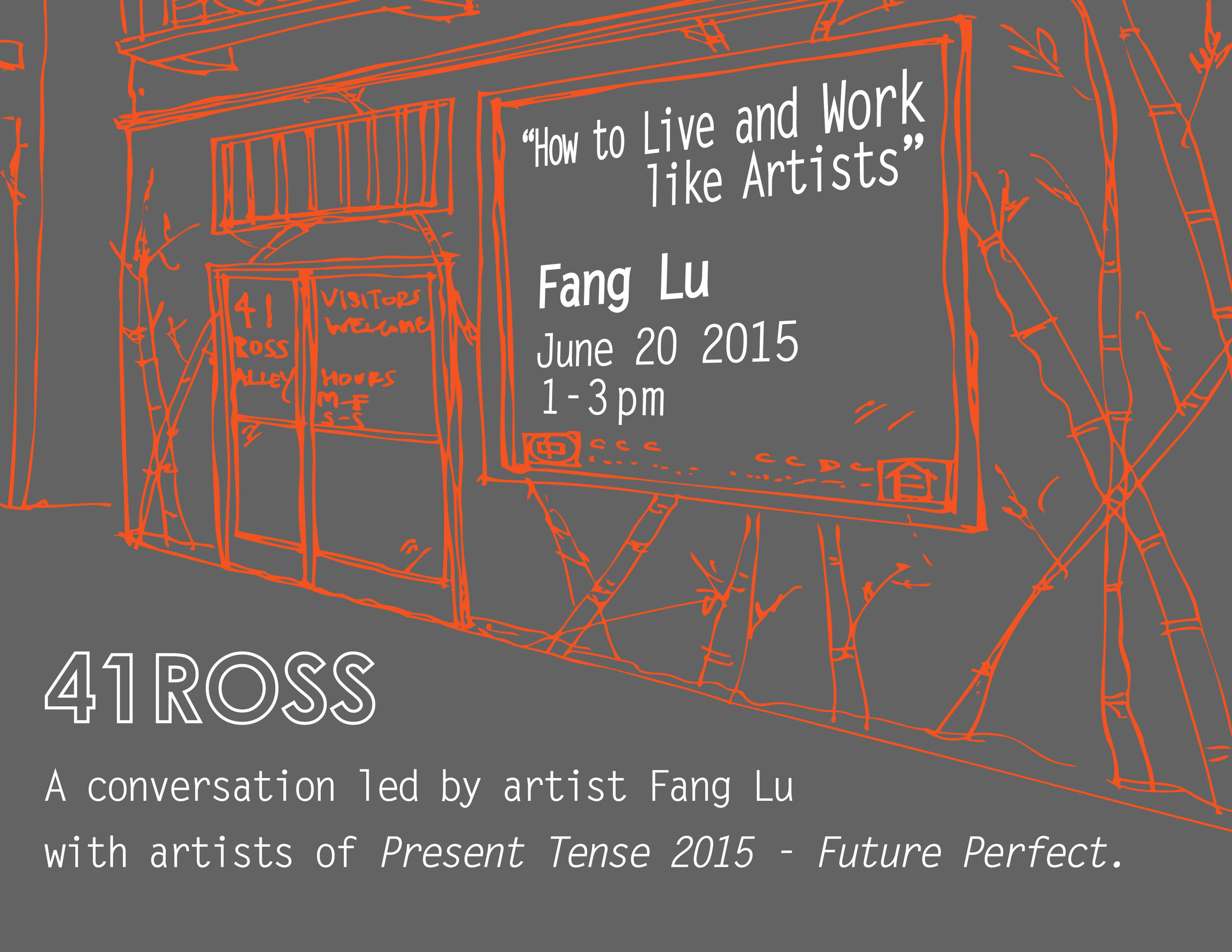 Poster for artist Fang Lu's talk at 41 Ross. Fang Lu is presented internationally, including the Asian Art Museum (28 Chinese) and Chinese Culture Center of San Francisco (Present Tense).
Poster for artist Chiyomi McKibbin's talk.